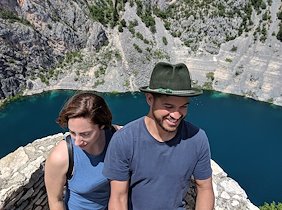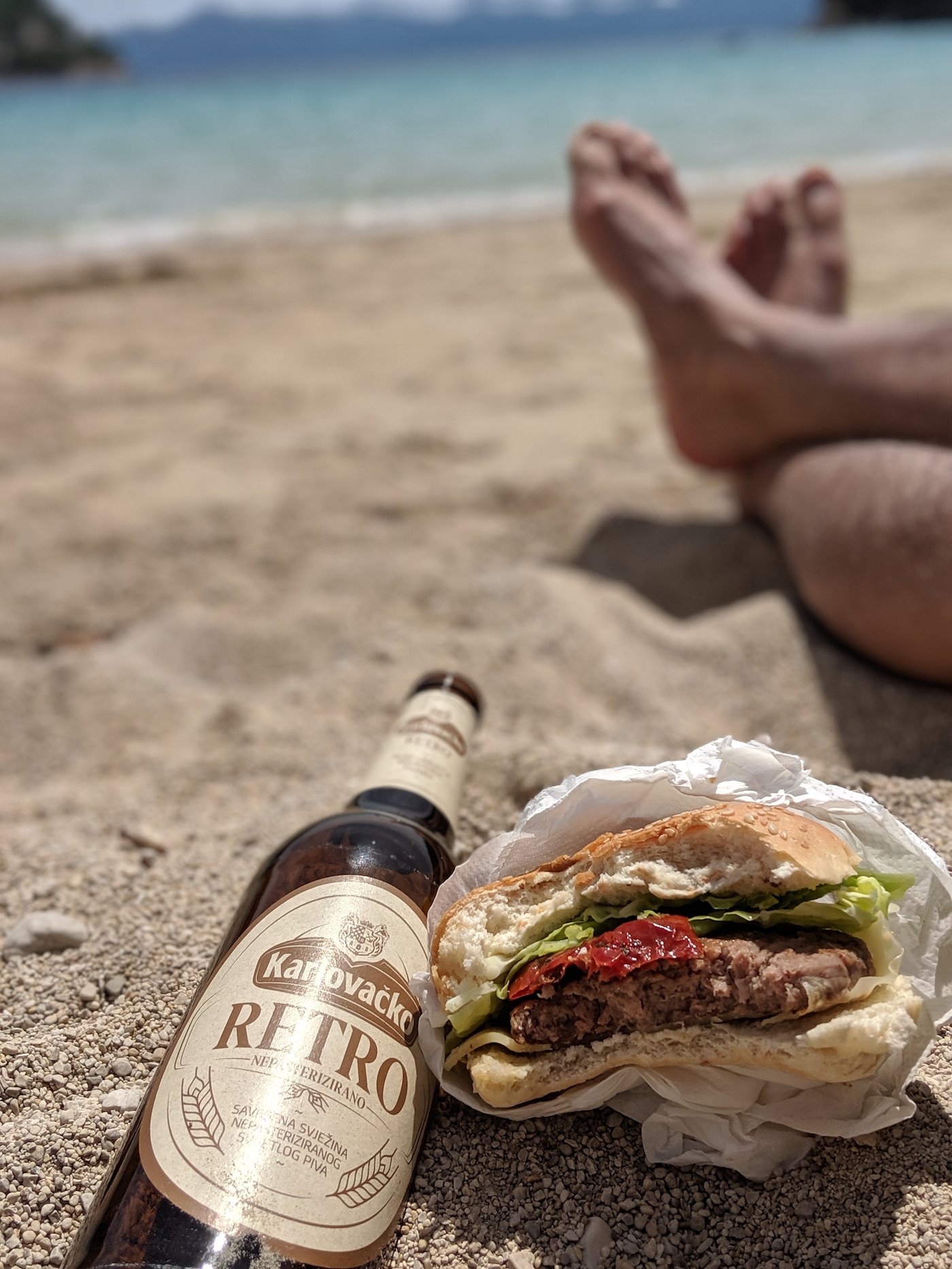 Travelling Croatia by car was the spontaneous part of our trip. We had booked a car, and nothing else.
Probably the best decision as it was low season and most apartments were negotiable to half the price in summer.
Croatian people are friendly and lively. Perhaps, again we were in the tourist route. I was surprised by how many people spoke English. Lots of fresh seafood options being close to the water.
We ordered a whole fish from that restaurant and saw a chef come out from the back to go out to catch another one because we ordered the last one. Seeing that made me think that this was fresh and also an old school way of getting their supplies. It makes sense, you need more fish – you fish!
Road signs and speed limits were confusing. The speed limit would go from 80kmp(h) to 40kmp(h), and then jump back to 80kmp(h) within a short notice. It was quite random, although not many people abided by those speed limits.
Smoking was permitted inside coffee shops and restaurants. A little old school seeing as the western world has designated areas for smokers to have a cigarette.
We enjoyed relaxing and going on day trips to visit smal towns and learn about their history.
One thing that stood out was walking on the other side of the footpath.
In Australia, we walk on the left-hand side. In Europe, it is the right-hand side of which they walk. I kept bumping into people and having awkward moments of passing someone if we both moved in a similar direction.
I would recommend Croatia as a place to visit for a relaxed holiday by the beach while driving around exploring different parts. Although the areas were close together they all had a different history to them. Which made them unique.