Sanjay Rajapaksha — User Experience Designer
UI/ UX Design and Branding
iPad app
Working with a start up to deliver this product.
The goal was to make calorie counting fun and engaging.
The way we tackled this was to find the motivations for the users to complete these tasks.
We incorporated checkpoints where you would take selfies of your gains.
The client wanted a clean and simple solution.
Managing client expectations while keeping user interactions front of mind.
The client also wanted me to brand the experience.
I came up with the logo design and style guide for print and web assets.
For

Startup client
Role

UI/ UX Designer
Date

November 2013 – February 2014
Team

1 Front end dev, 1 Back end dev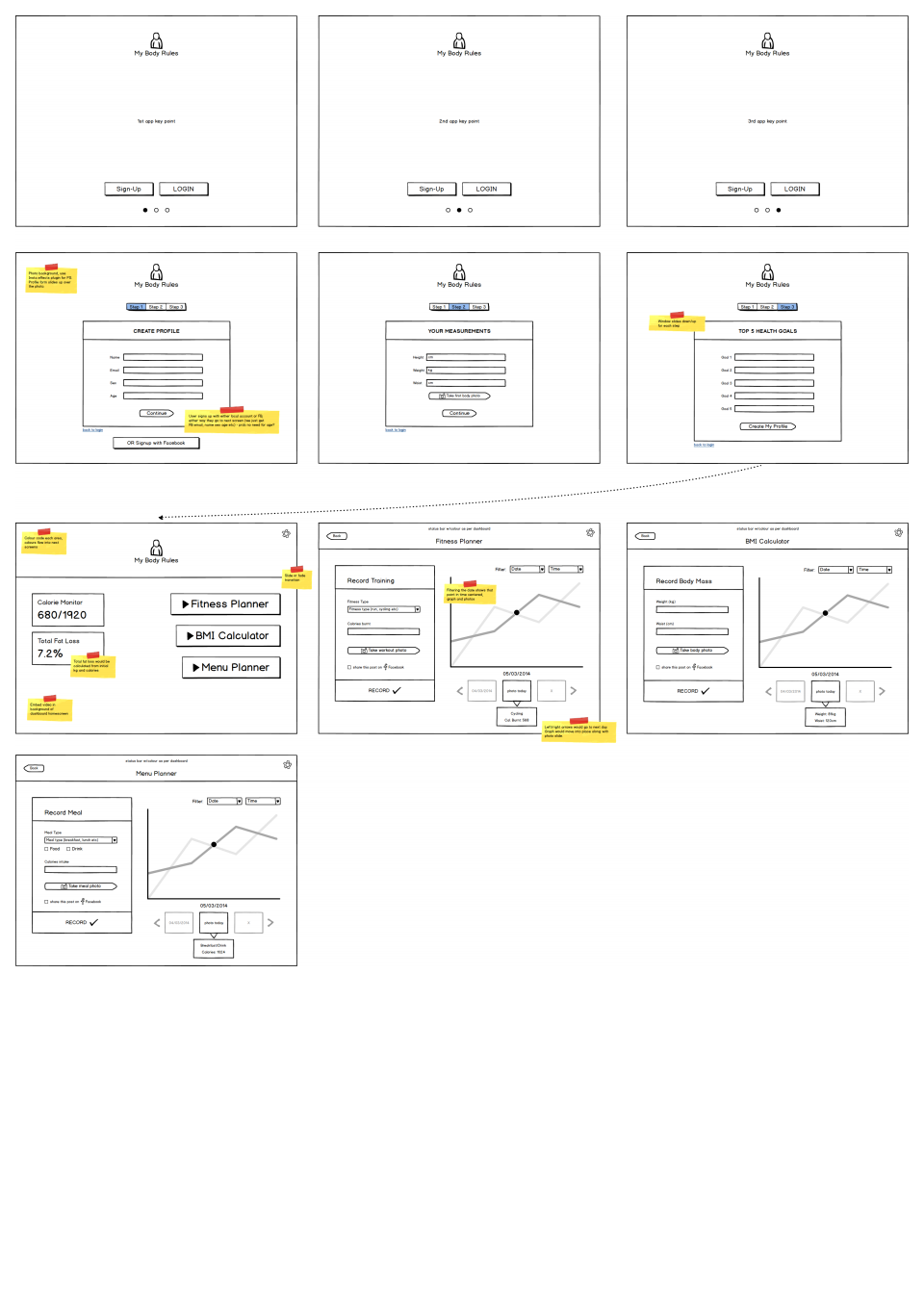 Previous
UX Research
Next
UI/ UX Design