Sanjay Rajapaksha — User Experience Designer
UI/ UX Design
OVERVIEW
CrownBet (now named BetEasy) is one of the top 5 wagering companies in Australia. The challenge was to increase individual bet frequency by 15%.
With the launch of Melbourne Spring Racing Carnival, CrownBet needed to create engaging features that would serve the purpose of a great experience, and encourage users to renter into a Rewards points program.
As a lean team of 2 UX Designers, we carried out research, design, and delivery of the product.
THE APPROACH
Stakeholder interviews
Discovering the motivations and goals of each stakeholder, allowing the process to be transparent. We discovered some were more hands-on than others.
Competitive Analysis
Seeking what was out there in the market at this time. Keeping an open mind we compared this to other industries, such as Frequent Flyer points, Airline websites redeeming for bonuses. Exporing different alternatives to think strategically.
Customer Research
Having a tight deadline we discovered quantitative data that was available from the Voice of Customer department relating to odds, the ability to increase odds and other variables around value for money when placing a bet.
Affinity Mapping
Using Affinity mapping to group together similar pain points into clusters. Credibility was the main theme we saw from the data collected.
Wireframing & UI Design
Keeping a lean approach we designed alternative wireframes. Through a series of meetings with Stakeholders and Product Managers, final designs were decided on.
Usability Testing
Using the usertesting.com service we were able to find participants to give feedback on the designs. The majority of feedback was around credibility. It sounded too good to be true and felt that it was a trap to take their money.
Iteration
Taking the learnings of the Usability tests. we added tooltips to educate users on the credibility of the feature.
Delivery
Keeping a lean theme we delivered the product in time for Melbourne Spring Carnival.
Results
Bet Features exceeded expectations by tripling bet placement for the previous year. Stakeholders and users were satisfied with the implementation and value of the product.
For

CrownBet
Role

UI/ UX Designer
Date

June 2017 – October 2017
Team

2 UX Designers (myself included), 1 Product Manager, 2 Frontend Engineers, 3 Backend Engineers.
UX Tools

Stakeholder management, Competitive analysis, Usability testing, Wireframing & UI Design, Affinity mapping, Data analysis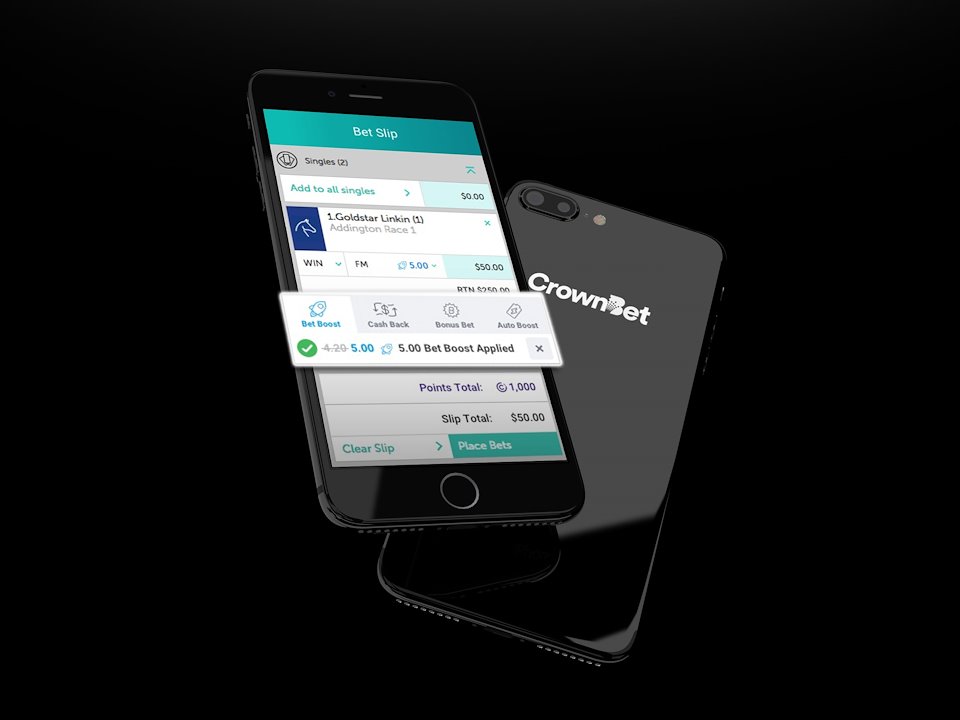 Describing the flow of how the features worked to Product Managers and Engineers
Next
Design Audit